Fueling Kiwi
business success
Wherever you are, we'll go the extra mile
Wherever you're located in New Zealand, we have a fuel solution for you. With over 40 large trucks and mini-tankers in our fleet, we're geared up to provide your business with regular and reliable service when you need it. And we're easy to do business with because we're Kiwis.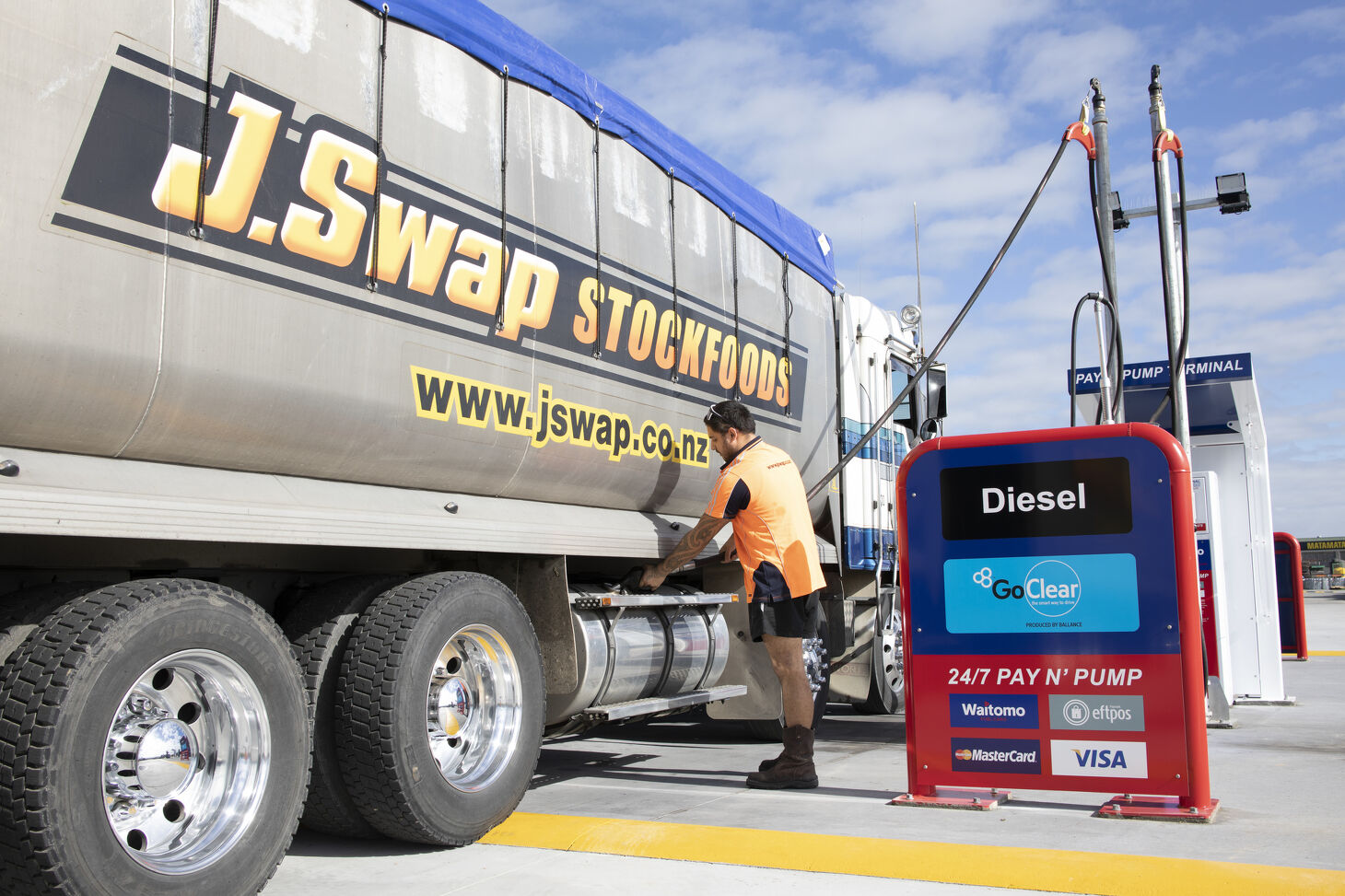 Fairer fuel prices for your business
Since 1947, our 100-percent Kiwi, family-owned and operated business has been fueling Kiwis across New Zealand. Whether you own a business, or just need to fuel up your vehicle, we have the solution for you. Based in the heart of the Waikato in Hamilton, we operate more than 75 Fuel Stops and Diesel Stops stretching from Paihia to Dunedin. Market disruptors, we deliver competition and choice to Kiwi motorists.
We also provide bulk fuel supply, onsite diesel supply and fuel storage solutions. Our Waitomo Fuel Cards give Kiwi businesses' access to tailored commercial rates or our pump price – whichever is lowest.
75 years on, we're proud to be serving our Kiwi customers with the same formula we always have – great people, top performance and a fairer price for your fuel.
Waitomo Fuel Card
With our Waitomo Fuel Card, you'll get easy, regular and reliable access to our fuel solutions, at a great price, no matter where your business takes you.
Even better – you can now link your card to our new Waitomo Commercial app for easy and fast contactless payment, and receipts emailed directly to you.
Our Fuel Stops cater to all types of commercial vehicles, with large forecourts, 24/7 pay n' pump terminals and specialist vapour recovery technology. Many of our Diesel Stops also operate 24/7. We supply Unleaded 91, Premium 95 and Diesel, with GoClear available at selected sites.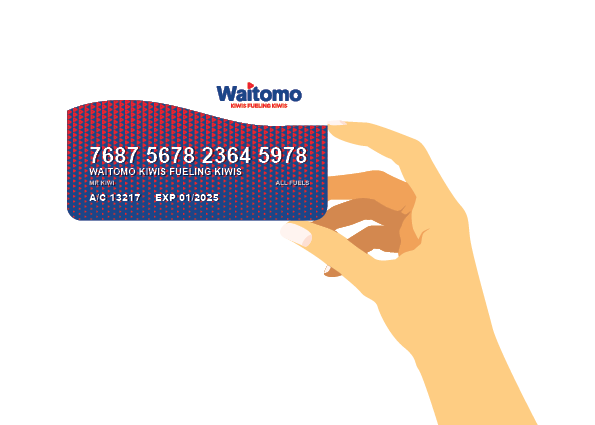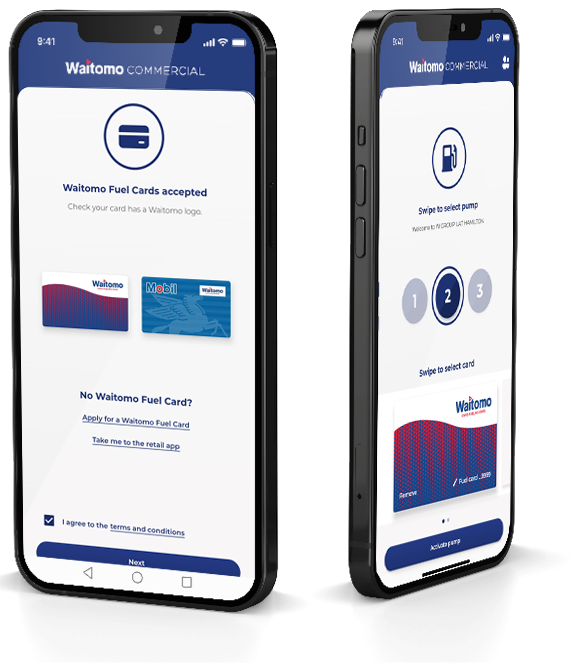 Our Waitomo Commercial app
Commercial customers can link their Waitomo Fuel Card or co-branded Mobilcard to our Waitomo Commercial app for easy and fast contactless payment.
How it works:
Simply load your card and PIN, register with an email address, open the app on site, select a pump number and get pumping. Plus, your receipt will be emailed to you for easy reconciliation with your statement.
Need more than one app linked to a card so all your team can use it? No problem – You can also link up to 5 cards to one app account if you're using different vehicles with linked cards.
Your tailored commercial price and any card restrictions (e.g., fuel types and maximum transaction limits) are automatically linked to your app login and you can also enter your odometer reading via the app too.