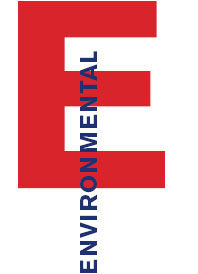 Our goal is to operate our business sustainably, leaving a minimal environmental footprint and, through innovation, transition to lower-emission alternative fuel solutions for future Kiwi generations.
Transitioning to a low-emissions future
We're taking a leadership role in the development of future fuel solutions for NZ Inc - including the development of New Zealand's first green hydrogen refueling network for heavy transport, co-located on new and existing Waitomo Fuel Stops, in partnership with Hiringa Energy.
EV charging stations will also be added at all our new highway Fuel Stops.
We're working on methods to better measure our own emissions and working towards Toitu Envirocare certification, while also implementing initiatives to reduce our carbon footprint.
Through investment in new technology, innovation and knowledge gained from our own operations, we're working towards a future where we can assist our customers and suppliers to better manage their own emissions from fuel efficiency, fleet optimisation and carbon trading.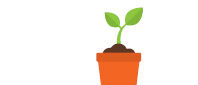 Optimising our fleet
We're actively taking steps within our fleet to reduce our emissions from transportation, including transitioning our bulk and mini-tanker fleet to new Euro 6 DAF trucks. 10% of our fleet are Euro 6 and 83% Euro 5.
The move to Euro 6 trucks will result in a 7% reduction in fuel consumption, a 77% reduction in NOx (nitrogen oxide / smoke) and a 66% reduction in particulate matter (soot).
Our fleet of vehicles (heavy and light) are fitted with Eroad monitoring to improve our driving efficiency.
A project to digitise our fleet's routes is currently underway - this is the foundation step that will enable fleet optimisation - reducing our KM's travelled to deliver fuel to our customers.
Innovative Fuel Stop design and development
The majority of our Fuel Stops are fitted with automatic tank gauging, with world class wet stock management capabilities and alerts.
We've invested in innovative vapour recovery technology in our tankers and Fuel Stop pumps to reduce our carbon footprint. The system - not widely used in New Zealand - collects the petrol vapour that would otherwise be omitted into the atmosphere when refuleing.
Our new sites include features like double-walled fibreglass tanks (instead of plastic-wrapped steel) to provide extra room for access and environmental monitoring, environmentally-friendly interceptors, longer-life LED lights, rain gardens and native planting around the perimeters.
GoClear - an exhaust system additive and scrubbing agent that reduces nitrogen oxide emissions for diesel vehicles is available at many of our sites. GoClear is manufactured at New Zealand's only ammonia-urea manufacturing plant located in Kapuni, Taranaki, negating the associated environmental footprint that comes with imported products.
To further reduce our environmental impact, we're investing in redevelopment of our existing assets and infrastructure, rather than building new ones. For example, converting existing service stations to Fuel Stops to ensure sustainable supply to regional areas, development of a new Head Office next to our operational base, and optimising commercial Diesel Stops for multiple users, rather than establishing multiple private tank operations with their own delivery points.