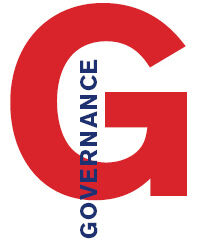 Our business is stewarded and governed by experienced people, committed to shared Waitomo values and ethics.
Our Managing Director - Jimmy Ormsby - is the sole shareholder of Waitomo Group.
Waitomo's day-to-day operations are managed by a Management team of 10 experts in their area - across finance, IT, marketing and communications, site development, sales, asset and fleet management.
Our Board of Directors is made up of 4 independent Directors and our owner and Managing Director Jimmy Ormsby.
Collectively, the Board has more than 100 years' experience in fuel, business, banking, farming and investments. All of them hold Directorships at other prominent organisations.
We're also guided by our kaumatua, Grey Ormsby, former General Manager and Chairman of Waitomo.
Our Board is governed by a Board Charter and Code of Ethics. A Board of Directors interest register is held by the company and updated quarterly.
Ethically, we hold ourselves to a very high standard, and we're well- respected by Government, our fuel partners and the wider business community, as an ethical market participant. Credibility is critical to our success.
Our Board is accountable for making sustainable, long-term investment decisions, which will leave a legacy for future generations.
We follow Board best practice and our Company Secretary has trained with the Institute of Directors and Governance New Zealand.
We are actively engaged in industry consultation on government policies relating to the fuel industry (including the Commerce Commission's Market Study into retail fuel, the Fuel Industry Bill / Act and regulations and the proposed Sustainable Biofuels Mandate), because we believe these initiatives will deliver a more competitive and sustainable fuel industry for Kiwis. Government Ministers have acknowledged the part Waitomo, and other low-cost operators like us, have in delivering more competition to the New Zealand retail fuel market.
Year on year, our Board of Directors and Management Team have delivered incremental earnings and operational growth.
Our financial performance is audited annually by independent auditors (PwC) to ensure prudent financial stewardship of the business.