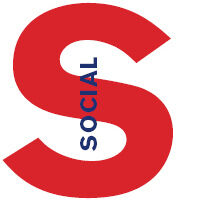 We are a Kiwi business focused on supporting the long-term growth of our people, our customers, our communities, and NZ Inc.
We're Kiwis fueling Kiwis
Our business was founded over 75 years ago in Te Kuiti by Desmond Ormsby and has been 100-percent operated by the same family since. Our current Rangatira / Owner Jimmy Ormsby is Desmond's grandson.
We are Kiwis fueling Kiwis – 100-percent Kiwi-owned. All our taxes are paid in New Zealand. All our profits stay in the country and are reinvested.
Wherever possible, we support other Kiwi-owned and operated businesses in the suppliers and contractors we use to build, grow, and manage our network. Examples include: Tranzliquid, Gallagher, Fuel Storage Solutions, Carlyons, Tanker Engineering and WayDgo.
By delivering competition and choice in the retail fuel market, we've returned millions of dollars to Kiwi pockets and local economies that would otherwise go offshore.
By entering markets where there was previously little or no competition, we have driven Kiwi pump prices down by up to 30 cents per litre.
Many of our Fuel Stop sites support remote, rural Kiwi communities without any other fuel suppliers.
This year alone, we've committed more than $200,000 to community and grassroots sports initiatives in the communities where we operate, sponsoring over 40 clubs and organisations. Through our three sponsorship 'buckets' we've backed NZ Inc, including the Kiwis putting in the hard mahi to save lives like Land Search and Rescue, lifted young Kiwis up, by helping the next generation of Kiwis sail out on a life-changing Spirit of Adventure Trust voyage, or supported the communities in areas we operate or our whānau live, work and play.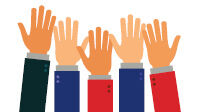 He tangata, he tangata, he tangata
He tangata (People) is one of our core values – the health, safety and wellbeing of our team is paramount. We want all our people to go home safely to their whānau and friends in the same shape they came to work.
Our Health and Safety Policy outlines our collective commitment to "providing a safe working environment, both onsite and offsite on company business, for all employees, customers, contractors and visitors through the identification, elimination and minimisation of risks in the workplace.
Our driving fleet (light and heavy vehicles) is ranked in the top 3.5% of all New Zealand fleets. Through the Safe Driver Awards programme run by EROAD and NZI, our top 3.5% ranking qualifies Waitomo for a waiver on our insurance excess.
All of our drivers are trained by our dedicated Driver Trainer and via the Smith Driver training programme. Electronic logbooks are used to ensure we are carefully monitoring and managing driver fatigue.
Health and safety performance is reviewed and benchmarked against industry performance monthly by the Senior Leadership Team and Board through our health and safety dashboard and critical risk register.
More than 90 people make up our team across New Zealand, and we're continuing to recruit new team members. Indirectly, through our Kiwees, suppliers, service providers and partners we work with to support our operations, we estimate we'd employ an additional 50 Kiwis.
Diversity is encouraged and fostered in our team, and we're committed to the personal and professional development of our people through an active development programme.
We embrace te ao Māori in our business through te reo Māori, tikanga Māori and by acknowledging and upholding the principles of Te Tiriti of Waitangi.
Waitomo team members hold each other to account on our shared behaviours – We compete to win. We trust each other. We're innovative and adaptable. We're curious and committed to continuous improvement. We take ownership, while also empowering our people. We're responsible for our own, and each other's, wellbeing.